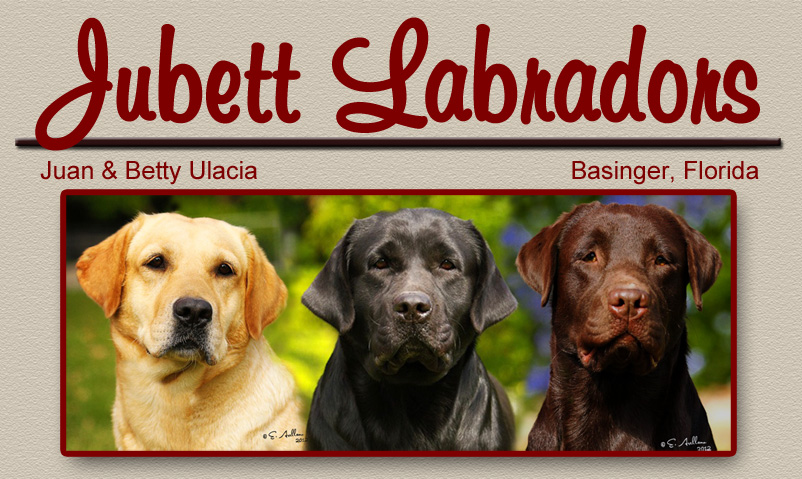 Jubett Labradors strives to produce sound, intelligent, and beautiful English Labrador Retrievers,
that exemplify the breed standard. It is our hope to produce quality puppies that excel in conformation, while being outstanding companions.
We breed black, chocolate and yellow labs in Central Florida.
Our puppies are picked up at 8 weeks of age in person at a mutually agreeable time.
We do not ship our puppies.
Jubett Labradors promotes responsible dog ownership, selective and responsible breeding.
---
ŠJubett Labradors 2013 - 2014 . Content on this site is not public domain.
Please do not copy or use our photos or graphics without written permission.
Webdesign by Heather Horn/Riorock Labradors
english labradors florida, labrador retrievers florida, labrador breeders, labrador retriever breeders florida, fl, lab puppies for sale fl, english labs, puppies for sale florida, black, chocolate, yellow,
champion labs, champion pedigrees, companions, breed standard, miami, breeding, breeder, litters, puppy, litter